Thursday 11th October
Michael Chapman + Katie Spencer
£12/£14 [+10% booking fee]
Doors open 8pm
Seated show
Michael Chapman was never just a singer-songwriter, his gritty brand of guitar based songs span folk, ragtime, jazz and blues… that world-weary voice singing words of bitter experience.  This man is so laid back that he makes the late great, USA artist, JJ Cale, sound like he's on helium!
Michael's latest album 50 (2017), has received international critical acclaim with terrific reviews in the assorted British music press.
'I had an art college education and on a rainy night in 1966 I went into a pub in Cornwall, but I couldn't afford to pay to go in. So I said, I'll tell you what, I don't want to stay outside in the rain, I'll play guitar for half an hour for you. 
They offered me a job for the rest of the summer and I've been at it ever since.'
A legendary maestro guitar player; absolutely pure genius!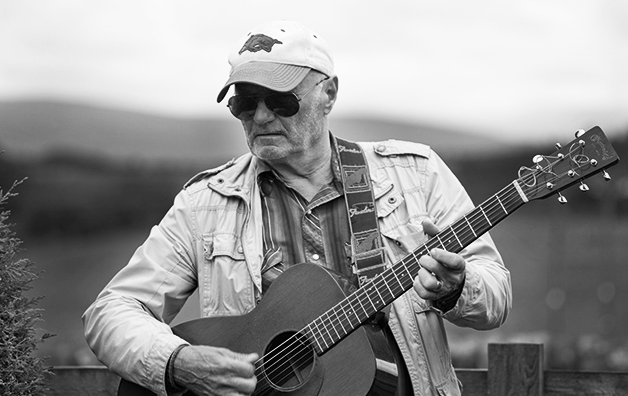 Katie Spencer
"Katie's guitar playing has echoes of my dear friend the late great Bert Jansch. Like a musical weaver she threads her poetic lyrics through the guitar's strings and produces little tapestries of song." – Ralph McTell
"Haunting, escapist and moving…" – Three Chords and The Truth
Every once in a while we are blessed with a singer who is quite simply born to write and perform exquisite songs with confident, gentle assurance. Based in the UK, Katie Spencer is a progressive-folk singer songwriter and guitarist inspired by the people and her surroundings in the Yorkshire countryside. Spencer has gigged extensively in the past three years both headlining and supporting established artists – most recently opening shows for Ralph McTell, Ian Hunter (Mott The Hoople) and Martin Stephenson & The Daintees.
Her debut studio release 'Good Morning Sky' was released in May 2017 and saw Katie working with a number of outstanding musicians, namely Ted McKenna (Rory Gallagher, SAHB) and Foss Paterson (John Martyn, Jethro Tull). Recorded in Glasgow, the atmosphere of the Mini-Album "recalls some of the essence of [John] Martyn's best music. The songs are treated to a delicate and mature guitar style to go with her distinctively graceful voice", Northern Sky Magazine.
"Favourite is singer songwriter Katie Spencer … the best lyrics I've heard in years." Louder Than War (at Beverley Folk Festival)
"One of our busiest gigging musicians" – Alan Raw, BBC Introducing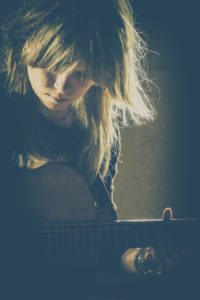 Bookings
Share on Facebook