Saturday 15th April
The Grateful Dudes
£8/£10 [+ 10% booking fee]
Doors open 7pm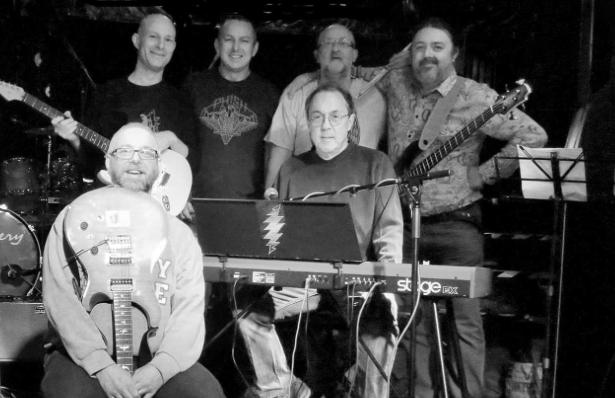 The Grateful Dudes bring the imagination, invention and improvisation of the Grateful Dead to pastures new in the UK. Using the Dead's songbook and bringing their material to life for a new audience looking for something beyond the top 40. The Grateful Dudes are more than a mere tribute; they stretch and take the source material further, helping to add to the canon of beautiful dance music pioneered in San Francisco in the 1960's. Come taste the experience of free music whatever your tastes, there's something for everyone, old and new and the audience is growing all the time.
They play it like The Dead. Not just in terms of skilled musicianship but also in attitude.
Bookings
Bookings are closed for this event.
Share on Facebook