Friday 8th September
Brix & The Extricated
£10/£12 [+10% booking fee]
Doors open 8pm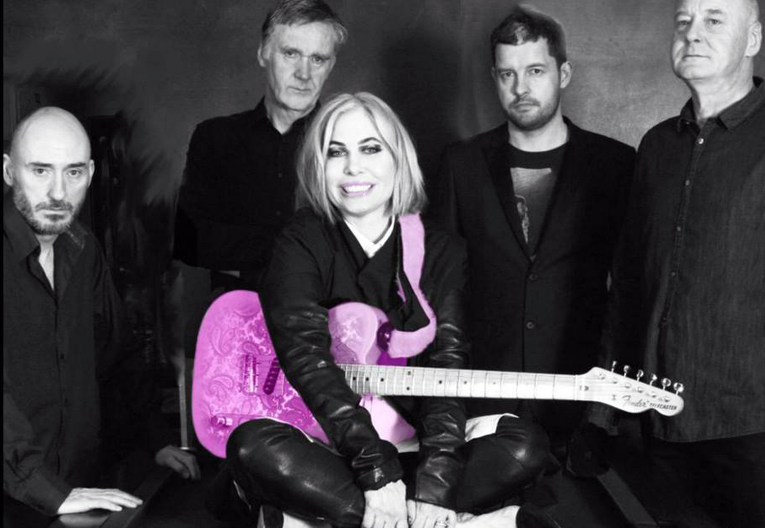 The publication in 2014 of bassist Steve Hanley's book – The Big Midweek: Life Inside The Fall – was the unexpected catalyst to bring former band mates back to play together again. Tracing his time in seminal British band The Fall, Hanley's book has vividly brought the band back to life for fans and former members alike, including Brix Smith-Start, the iconic Fall guitarist throughout the 1980s. 'A lot of ex-band mates came to the book launch, some I hadn't seen for over 20 years' says Steve Hanley, 'and there was talk afterwards of maybe doing something together again.'A few meetings later and soon they were rehearsing old songs and new. Demand for a Christmas gig to celebrate the success of The Big Midweek provided the perfect opportunity to play live.'When we read Steve's book, it reminded us how well it could work and how great those songs were,' says Brix. 'It feels so good to be playing again. I love playing with these guys and I've missed it.'Brix and The Extricated made their debut at The Ruby Lounge, Manchester in December 2014. With Brix Smith-Start on guitar and vocals, Steve Hanley on bass and brother Paul Hanley on drums ('The greatest rhythm section in rock n roll' – Luke Haines), Steve Trafford on guitar and vocals and Jason Brown on guitar, this was a dream line up for lovers of The Fall sound.Since that debut Manchester gig, Brix & The Extricated have gone from strength to strength. Their debut album due for release in spring of 2017.
'The key is the new songs and there are many of them in the wings. The new song in the encore is, perhaps, the high point of the set and a real inkling that the best is yet to come – a grinding bass and great vocal this is a great moment that proves that the back catalogue is just the door of perception and the new stuff will be the proof and making of the band.'
John Robb – Louder Than War
'Brix's bright yet gritty vocals soar impressively atop the sonic juggernaut driven by Steve Hanley's merciless basslines. New offering "Something To Lose" bodes well for future output. '
Hot Press
'Ex-The Fall's Brix Smith and co are no Fall tribute. The battle-scarred, front-line veterans of rock's toughest tour-of-duty proved themselves the real deal, storming in with US 80s/90s. Brix vocalised with unfettered verve and authority, while the buzzing guitars of Steve Trafford and Jason Brown whipped up a storm. They were more than ably backed by powerhouse rhythm men, Steve and Paul Hanley, who created a savage, almost motorik assault.
New song "Something To Lose" was an exercise in anti-nostalgia. They closed with an unstoppably brilliant New Big Prinz, arguing that this should be their year.'
Record Collector
Bookings
Share on Facebook