Monday 10th September
Jim White
£13/£15 [+10% booking fee]
Doors open 8pm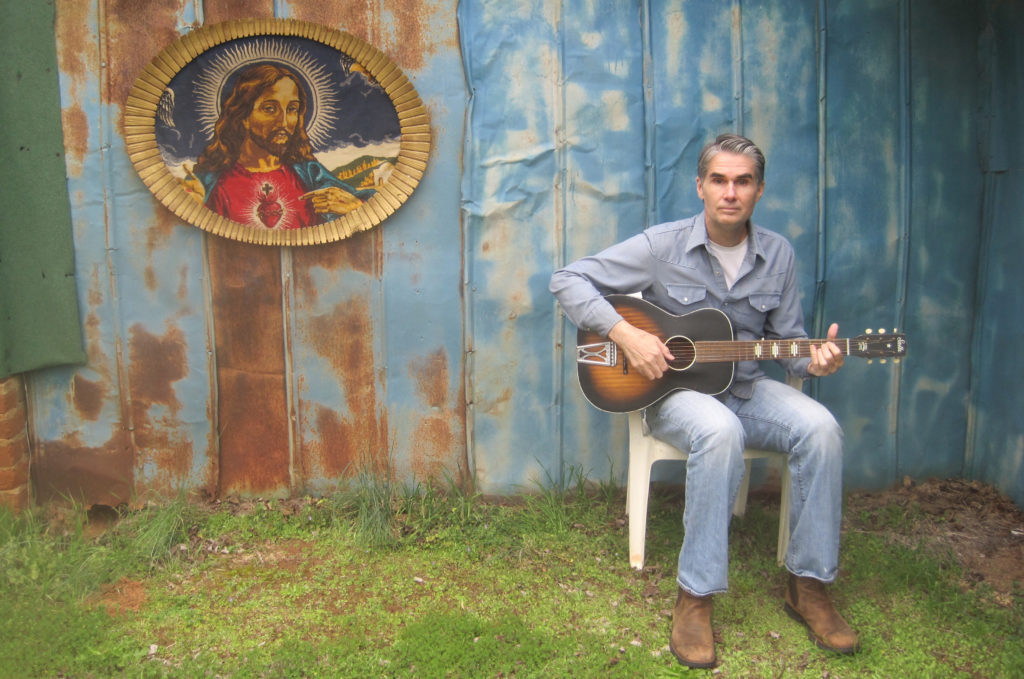 Jim White gets around. When he's not releasing his own critically acclaimed solo albums he splits his time producing records for other songwriters, exhibiting his visual art in galleries and museums across the USA & Europe and publishing award winning fiction.
His sixth solo studio album, the bizarrely titled Waffles, Triangles & Jesus, is a mind-bending joy ride of sonic influences featuring a bevy of his hometown Athens' roots musicians, plus west coast indie darlings Dead Rock West, and rock and roll maverick Holly Golightly.
Prior to Waffles, Triangles & Jesus, White released five eclectic, totally uncatagorisable albums plus another six even stranger side projects. Numerous songs from his back catalog have appeared both in film and television, with his Primus-esque Word-Mule being featured in Breaking Bad, and more recently his cautionary rocker Crash Into The Sun appearing Ray McKinnon's highly praised Sundance Channel series Rectify.
UK fans may recognise White as the narrator and defacto tour guide for the award winning BBC documentary, Searching for the Wrong Eyed Jesus, a road movie set in the rural South, which the LA Times described as "Decidedly strange, delightfully demented." Prior to becoming a musician White led an aimless, diverse life, working countless menial labor jobs: dishwasher, landscaper, lifeguard, cook, surfboard laminator, road builder, culminating with thirteen long years driving a taxi cab in New York City.
#9 TOP AMERICANA ALBUMS OF 2017
MOJO
8/10 AMERICANA ALBUM OF THE MONTH
UNCUT
'White remains one of modern music's most fascinating artists. A former dishwasher, landscaper, model, lifeguard, cook, surfboard laminator, road builder and taxi driver, White emerged alongside the nascent '90s alt.country scene as someone making a sound entirely of his own. Across five albums – and his live shows – he's built a reputation as a consumate storyteller with a DIY aesthetic and an outsider mentality.'
THE LINE OF BEST FIT
Bookings
Share on Facebook