Saturday 23rd September
Hidden Voice
£12 [+10% booking fee]
Doors open 7.30pm for 8pm start.
Hidden Voice gives a voice to people living with dementia by using the melodies and rhythms in their speech to create a powerful and emotional musical experience.  Live musicians, audio and film take us into the innermost thoughts of the people on the screen whilst celebrating the beautiful melodies in their speech. Described by NHS Clinical Director for Dementia Professor Alistair Burns as: "a unique relationship between music and dementia' Hidden Voice was premiered in May 2014 at the Liverpool Metropolitan Cathedral by an ensemble of musicians from the Royal Liverpool Philharmonic Orchestra.
Different Trains is the groundbreaking 1988 piece by Steve Reich for string quartet and tape that uses the speech melodies of people in America talking about World War 2.  This landmark piece, including the testimonies of holocaust survivors, created a new form which Reich referred to as 'documentary music video theatre'
The Lancashire Voice is the first movement from John McHugh's 2006 piece 'The Big Voice'. It follows the theme of the evening in that it is based on the rhythms and melodies of the Liverpool accent and charts the development of the accent from the early Lancashire tones to the modern 'Scouse' sound.
Like A Butterfly – doesn't follow the melodies of speech but is derived from the rhythmic movements of boxer Muhammed Ali as he dances and skips around the ring. It forms part of a full ballet based on the boxing moves of Ali that will be premiered in 2018.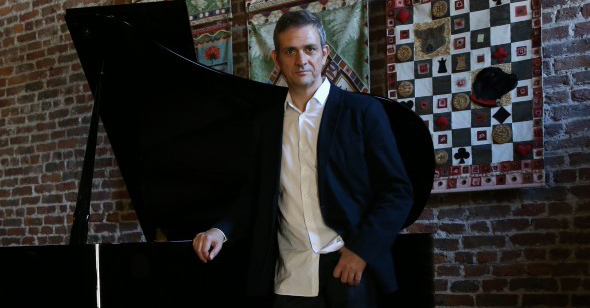 Bookings
Share on Facebook