RESIDENT DJ'S
On Friday and Saturday nights when there is live music programmed until around 11.30pm Trades Club Resident DJs including Chris Goodard, Scott Hub, Dave Ives and more, rock the decks in the post gig hours up to closing time. Free entry.
———————————–
Friday 3rd October
Blue Rose Code and Danny Thompson
£12
Doors open 7.30pm
One of only six dates on an exclusive UK tour by one of the UK's finest singer songwriters, and one of the true legends of world music.
In 2013 Ross was introduced to Danny Thompson via a mutual friend and Danny agreed to bring his distinctive and unmistakeable playing style to warm and ground Ross' critically acclaimed debut album, 'North Ten'. It was the realisation of a decade-long dream for Ross.
At the end of 2013, Ross opened for Danny and Darrell Scott in London and, following his return trip to Nashville with Bob Harris and the BBC, Ross reached out to Danny again, entreating him to perform on his follow up: 'The Ballads Of Peckham Rye', released in May 2014.
Ross and Danny performed live together for the first time at Danny's 75th birthday sessions in London in April and then booked a short, exclusive six-date tour in September/October. They're performing material from the Blue Rose Code albums, and one or two surprises from Danny's esteemed and peerless back catalogue.
The phrase 'not to be missed' can be mundane and over-used but, let us tell you – this is not to be missed!
———————————–
Wednesday 8th October
The Amazing Snakeheads
£7/£9
Doors open 8pm
facebook.com/theamazingsnakeheads
———————————–
Thursday 9th October
Kris Dollimore
£6/£8
Doors open 8pm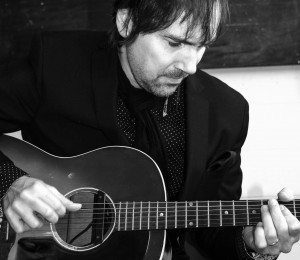 Bluesman Kris Dollimore has played with many international bands and artists including The Godfathers, The Damned, Dee Dee Ramone and Johnny Thunders. He's also a member of Del Amitri. As a solo artist Kris has toured the length and breadth of the UK & Europe and has released three critically acclaimed solo albums to date and a widely anticipated new release in autumn 2014. With a largely acoustic repertoire, precision playing is expected and delivered by Dollimore, earning him a hard core following of loyal fans and admirers including Johnny Depp, David Bowie and Chrissie Hynde.
'If you get the chance to catch Kris live, do whatever you have to, to be there' - New Crawdaddy Blues Club
'Definitely the man to see' - Moore or Less.
———————————–
Friday 10th October
Pete Wylie of the Mighty Wah!
Singing Songs & Telling Tales
[Acoustic with Tom Carroll]
£11/£14
Doors open 8pm
Part time rock star – full time legend. Pete is a singer/musician/composer best known his work in Wah! and its off shoots. His string of massive hits include The Story Of The Blues, Come Back, Sinful, 7 Minutes to Midnight and the LFC anthem Heart As Big As Liverpool, and has written scores for Hurricane Films, Alex Cox and Radio 4. Staggeringly articulate, funny and wise, his TV and radio appearances include The Culture Show, BBC 4's Pop On Trial, and any number of BBC Radio documentaries.
———————————–
Saturday 11th October
Andrew Weatherall & Sean Johnston – A Love From Outer Space
£10/£12
9pm – 3am
In just over eighteen months, A Love From Outer Space has risen out of a smoky North London basement and onto the stages of the world's most discerning festivals and underground dance floors. ALFOS, as it's become affectionately known is described by Andrew Weatherall, is an 'oasis of slowness in a world of increasing velocity', and along with long-time collaborator and Hardway Bros. Sean Johnston they purvey a chugging hypnotic house formula that draws influences from dub, disco & acid while sticking to their mantra of 'never knowingly exceed 122bpm'.
———————————–
Sunday 12th October
Laura Veirs
£14/£16
Doors open 8pm
Laura Veirs' last release, July Flame, was dubbed "a perfect Sunday afternoon record" by The Oxford American and "sweet and irresistible" by Rolling Stone, her repertoire covers a wide range of songs, from early 20th century work songs to the ballads of Jimmie Rodgers, Woody Guthrie, Peggy Seeger and Harry Belafonte.
———————————–
Monday 13th October
Steve Harley – All Seated, Acoustic & Intimate
£25/£27
Doors open 7.30pm